Live your dreams!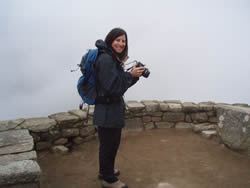 Travelling is such a privilege!
Have you ever felt exhilaration upon immersing yourself into a new place or even revisiting a favourite?
After more than 20 years of traversing the globe ourselves, we still love to travel and we find pleasure in designing and taking care of your travel arrangements.
It's time for your emotions to be captured by the magnificence of our amazing world.
Expose yourself to the vast lands of the seven continents. Get travelling! Discover, explore, cruise or roam!
explore life
has been created so we can share our passion with you and flirt with ideas that may just become some of the best experiences you've ever had. We hope that we can bring our own adventures to life, enough for you to yearn for the same.
share
our passion
feel
the adventure
explore
our world
We invite you to
contact us
and learn how the
Explore Life team
can help you get the travel experiences that you really want!

Christina Lando
Explore Life